Lynn is the 8th largest municipality in Massachusetts and the largest city in Essex County.
The city is known for its contemporary public art, immigrant population, historic architecture, downtown cultural district, loft-style apartments, public parks, and open spaces.
It's a great place for tourists to visit.
Some of the attractions here include the oceanfront Lynn Shore Reservation; the 2,200-acre, Frederick Law Olmsted-designed Lynn Woods Reservation; and the High Rock Reservation and Park
To have an amazing time in Lynn, take a look at our list of the top things to do in Lynn, Massachusetts.
Things To Do in Lynn Massachusetts
1. Lynn Woods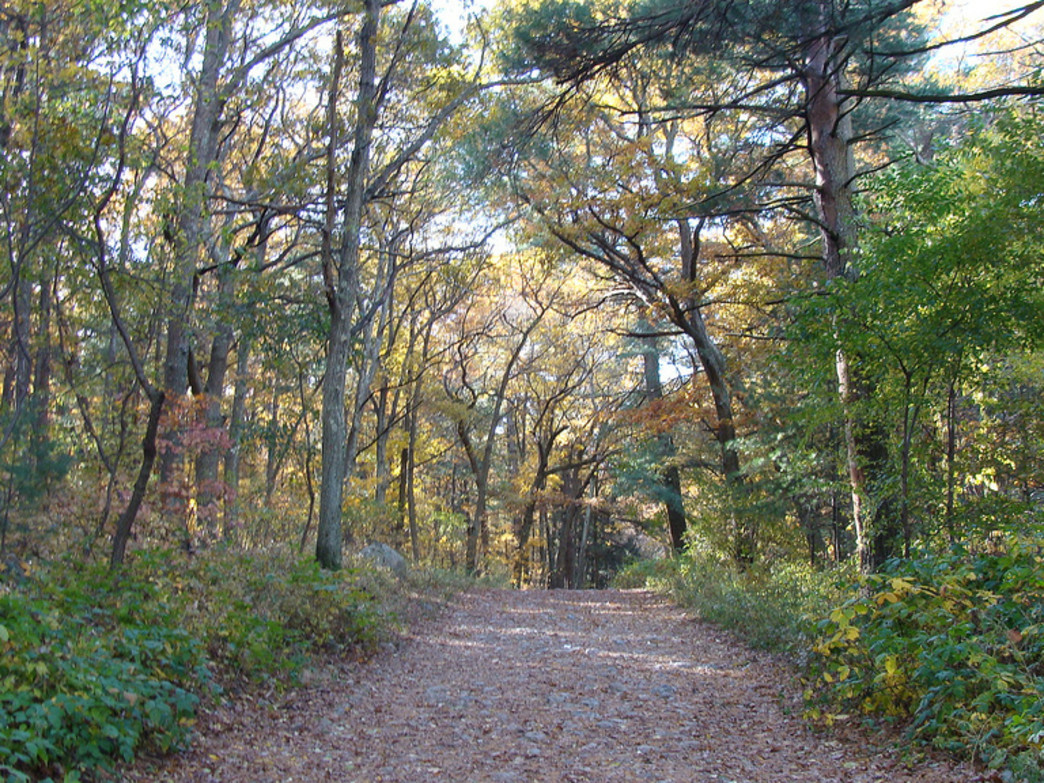 This is one of the most popular tour center in Lynn.
Lynn Woods is home to several species of insects, plants, and animals.
This place provides an amazing get away from the traffic and city life that completely surrounds it. When you're here, you forget you're even in the city.
The wild life in this is amazing and there are so many paths and trails to follow.
There are also ponds within Lynn Woods, which residents use as a source of water.
Lynn Woods is also an important habitat for wildlife. There are more than a hundred bird species inhabiting the forest, with some migrating into the woods from time to time.
Some of the wildlife that inhabits Lynn Woods include the red-tail fox, hawks, and owls.
And if you're lucky enough, you'll get to see many of these wildlifes.
In addition, Lynn Woods offers more than an aquifer, wildlife preserve, or wildlife experience.
You can go for a trail run and have a fabulous time exploring both the wide and smooth dirt fire roads and the rockier, more narrow hiking trails.
The views and scenery of this place are also very wonderful.
You can check out the Middlesex Fells here and you'll find another great trail system nearby.
Alternatively, you could climb up to the stone tower within the woods for a panorama view of Boston skyline.
In short, Lynn woods is a fairly large park, so to explore the place completely, grab a map at the entrance.
A useful information for hikers and bikers is that most of the trails are marked and have signs along the trail.
Address: 106 Pennybrook Rd, Lynn, MA 01905, United States
2. Lynn Memorial Auditorium
In the heart of downtown Lynn, MA is Lynn Memorial Auditorium.
This is an amazing concert venue with old world charm.
They, however, have the state-of-the-art sound, and a list of fantastic performers.
The Lynn Veteran's Memorial Auditorium is one of the premier entertainment venues in the state.
Here you can watch the timeless Marilyn McCoo and Billy Savis steal the hearts of the crowd with awesome performances.
And you can also catch the never aging Peter Noone with Hermen's Hermits explode on the stage.
This is undoubtedly a great venue to catch concerts at.
And if you're early enough, you'll absolutely love the view sitting up in the balcony.
The view is awesome, and the staff are really friendly.
They have drinks/snacks you can purchase and they also have a lot of really great acts who come through there.
There's a parking lot right next to the hall and the prices are fair enough.
In summary, this is one fantastic concert venue in the city of Lynn.
If you get a chance, make sure to find your way here.
Address: 3 City Hall Square, Lynn, MA 01901, USA
3. Lynn Shore
Lynn Shore is a decently scenic area between Lynn Shore Drive and the beach along Nahant Bay.
It is an excellent place for a long walk as the broad sidewalk in particular hugs the long Lynn shore.
The views here are also remarkably nice, especially at sunrise.
Occasionally, concerts are held here and all concerts around this place are held at Red Rock Park on the beach at Lynn Shore Drive.
Light refreshments are also usually available for purchase around the area.
And if you're up for swimming, it's just a short stroll to the south for Nahant Beach where you can really enjoy the waters.
The tides go out on either the hard sand or on the nice wide concrete path.
Needless to say, this place also provides a nice view of the ocean as well.
It's a place interesting enough to attract people from Boston and nearby cities, so you surely won't go wrong visiting Lynn Beach.
Address: Lynn Shore Dr, Lynn, MA, USA
4. Red Rocks Park
Red Rocks Park is located on Lynn's shore Drive, in Lynn between Lynn and Swampscott.
This place is a hidden gem in Lynn.
For a more detailed description, there is a cement walkway that goes from Nahant Street to a yacht club in Swampscott, located Inbetween is Red Rocks Park.
It is just out from the walkway and it's a great spot to have a short walk. Alternatively, you could just sit on a bench and pleasantly watch the ocean toward Nahant and Boston.
There are also specific points of observation at the park for viewers to see boats further out in the sea
At this place, you'll simply get a very pleasant stroll and the tranquility will soothe your soul.
Red Rocks Park is in particular a great relaxing, meditative place to relax and enjoy the beach front.
Everything about this place, from the Big open spaces to the fun water area and you being able to walk around the wall down near the water and out onto the red rocks, is simply remarkable.
Coupled with that is the great scenery this place provides. It's simply the perfect spot for leisure time.
With that, we can confidently make the claim that, It's guaranteed you'll love this place.
However, some odd things about this place is that there's a sign that says swimming in the water could make you ill and there are no bathrooms.
So mentally take note of these while planning your wonderful trip to this place.
Address: 180 Lynn Shore Drive Lynn, MA 019102, USA
Planning a road trip outside of Lynn? Be sure to check out our lists of things to do in Worcester and things to do in Bedford!
5. Lynn Museum and Historical Society
Lynn Museum and Historical Society is a small town museum that is very informative.
It was founded in 1897 to collect, preserve and illuminate the city's remarkable history.
While in Lynn, you can visit here to learn about the history of the town
You'll find the placards, displays, and the audio tour very informative.
The staff here are also very friendly and helpful.
Interestingly, the museum has evolved into a vibrant cultural center, expanding its footprint to include the Lynn Arts building at 25 Exchange Street.
The Lynn Museum offers changing exhibitions and innovative youth and adult programs which engage and enrich Lynn's diverse community.
Also, the museum is relatively easy to find, with plenty of parking in the small lot or on the street.
The antiques and historical essence here are nicely displayed and are very interesting with stories related to some of the beautiful handiwork.
Also, on the second floor, there are two permanent exhibits:
"Industry & Craft: People At Work In Lynn"
Which explores the different industries of Lynn Massachusetts, and shows that the "Shoe City" has contributed to many revolutionizing inventions and the economy.
And "Collecting For: The Artifacts of Lynn"
Which features highlights from the collection of the Lynn Museum & Historical Society, and information on the history and evolution of this institution.
Furthermore, the second floor has a play area for small children.
They also offer tours and events at special times in the evenings.
It is very cost friendly, going for a minimal charge of $5 per person, and children under 12 have free access to the facility.
Their website is also excellent and informative and, alternatively, you can check them out on Twitter or Facebook too.
Address: 590 Washington St, Lynn, MA 01901, USA
6. Sluice Pond
Sluice Pond is a 70 acres plus pond.
It is filled with clean water fed into the pond from a nearby spring, and it is stocked with fish by the State.
It also has a boat launch and is relaxing to view.
There are 2 restaurants on sluice Pond, one of which is also a bar.
You can have a good swim here, and when swimming, you can tell where the springs feed in, because you hit cold spots.
There are also fishes in this pond. Some of the fish in it includes: rainbow trout, brown trout, tiger trout, largemouth bass, smallmouth bass, land-locked salmon, kibbies, and a fever pickerel.
Anyone that tells you there aren't any fish either is using the wrong lure or hasn't fished enough hours.
You can have an exciting time catching the fishes here.
Most people here practice catch & release, but you can still eat the fish from the pond.
Also, most of the pond has houses on it, however that's not an issue, the best fishing spots you can fish from includes the boat launch, the wall by the Knights of Columbus, and there is a 'beach' area by the 4 Winds Pub; where you can also fish.
The management of this place is keen on cleanliness, so please, it's advisable to carry out any trash you bring in.
In addition, small boats with engines, canoes, kayaks, etc. are allowed on Sluice Pond; while jet skis, larger boats, etc, are not allowed on the pond because it's not safe for the swimmers.
You'll definitely enjoy your time at this place.
Address: 112 Kernwood Drive, Lynn, MA 01904, USA
7. Grand Army Of The Republic Museum
The Grand army of the republic museum is a rare gem in Lynn, MA.
Without any iota of exaggeration, the artifacts here are truly extraordinary.
It is said to be the most impressive collection of civil war artifacts in the state.
Also, the facility is like a time capsule. It's so unassuming that you feel like you're discovering something utterly unique. Might as well be Indiana Jones in the jungles of Peru.
If you care about history, then this place is a must see!
When you visit here, you'll be able to get a tour of this historical marvel.
The Hall has been preserved as it was 100+ years ago with artifacts from the civil war.
There are attendants on ground available to give you a marvelous tour of the museum.
These folks provide fascinating stories of the men who are honored, and those who were members of the GAR.
Coupled with that is the additional advantage that the artifacts are just right there-no big Plexiglas cases to prevent reading of the handwritten (for some artifacts) descriptions.
It's important to contact the management prior to visiting this museum.
Once again, if you're a lover of history, this place will thrill you to your bones. Check it out!
Address: 58 Andrew St, Lynn, MA 01901, USA
Looking to explore cities while still in Massachusetts? Check out our lists of things to do in Quincy!
8. High Rock Park, Tower and Observatory
The High Rock Reservation (or High Rock Park) is a city park in the Highlands neighborhood of Lynn, Massachusetts.
It was designed in 1907 by the Olmsted Brothers.
The roughly 7-acre park encompasses the summit area of a hill with commanding views of the surrounding area, as well as the Atlantic Ocean.
It is a great little park that allows you to see all the fireworks shows that are for the fourth of July.
You can see little kids playing in the playground or on the basketball court.
For fun activities to do here, you can either go up the hillside by stairs or drive up to the observatory; either way it is a great view and fun activity.
The park's principal attraction is the High Rock Tower, a stone structure measuring 85 feet high.
It was completed in 1905 and dedicated on December 16.
It replaces an earlier wood tower designed by Alonzo Lewis for Jesse Hutchinson of the Hutchinson Family Singers
This is a great place to take excellent pictures. Also, the stairs can give you the best workout.
The wind here is also usually very high because it's a very high elevation.
Additionally, the City of Lynn has periodically opened the tower and observatory to the public for free use of the telescope.
Do well to add this place to your activity list when in Lynn Ma
Address: 30 Circuit Ave, Lynn, MA 01902, USA
9. The Lido Cafe
The Lido Cafe is a regular bar in Lynn and a popular spot for many residents.
It's not totally exceptional. However, the bar is a great place to meet and talk to other people.
The dining room is set in such a way that it's great to go with family.
And the food here is also great. They have good menu choices, good pizza, seafood, steak tips, pasta dishes, sandwiches and many more tasty delights.
As a matter of fact, their garden salad is usually freshly made and not from a package, as so many establishments serve.
The Lido Cafe is also well maintained, decently clean and the service and atmosphere is friendly.
Above all, it is a very cute neighborhood bar and restaurant where you can have a nice time.
Address: 112/1 N Federal St, Lynn, MA 01905, USA
9. Gannon Municipal Golf Course
Gannon Municipal Golf Course is an 18-Hole Championship design by famed Donald Ross disciple Wayne Stiles.
This place offers opportunities for every golf need: Seasonal Memberships, Daily Fee, Outings and League Play, you name it.
The course is currently at the best shape in years and as an extra perk, the food here is amazing!
You'll love golfing here and especially going up to eat right after!
The course, the food and the service are excellent. The course is also known for providing spectacular service.
A good example of this is how the Golf carts are disinfected after every use.
They go above and beyond to make everyone feel safe.
There's also an awesome, unbeatable view from the deck.
Now, to the game itself, this course is a tremendous test of anyone's golf game.
It is loaded with blind shots and undulating greens which will challenge all levels of players.
The golf course is located completely in the Lynn Woods reservation, so once you leave the first tee, you won't see any houses or commercial buildings. Just woods and wildlife.
The restaurants here offer great meals as well as an assortment of comfort food entrees and the bar is a friendly place with the lowest pricing around.
In addition, don't miss the deck and the views of Boston this place provides!
Address: 60 Great Woods Rd, Lynn, MA 01904, USA
10. Mary Baker Eddy Historic House
Tour Mary Baker Eddy's first home of her own, where she completed the first edition of Science and Health, her major work.
In this house, she laid many of the foundations of the Christian Science movement, including the formation of her church and the Massachusetts Metaphysical College.
This Italianate-style house has been restored inside and out to its original look and feel.
The Mary Baker Eddy Historic House in Lynn, Massachusetts, has been designated a National Historic Landmark by the United States Department of the Interior.
This is the highest level of recognition for a historic site in the United States.
If you're a fan of Christian science or you're just a history enthusiast, you'll enjoy your visit to this place.
Address: 8 Broad St, Lynn, MA 01902, USA
11.Rossetti Restaurant of Lynn
This restaurant is one of the special gems in Lynn.
Their service is top shelf and everything on the menu is delicious, you literally can select anything from the menu and will not be disappointed.
The staff at Rossetti restaurant are also very friendly and attentive. They literally make you feel like part of the family.
If you want your night to be perfect and special, Rossetti is the place to go.
The owner Robert Rossetti spends some quality time chatting with visitors about food, greater Boston, and life.
We started our meal with their evening special gnocchi appetizer – it was light and flavorful. We followed that by splitting their Caesar Salad – it, too, was wonderful. My wife ordered the swordfish that was featured on their evening specials. It was a beautiful dish with a perfect preparation of the swordfish. I took the manager's recommendation of having the short rib ragu – it was all that he said it would be – outstanding. We finished off our meal with dessert. My wife had the terrific limoncello cake, and I had the classic Vanilla Crème Brule accompanied coffee.
With your wife and your kids, visit here to enjoy an astounding meal while enjoying this restaurant's atmosphere that is both warm and inviting.
Our server, Roty, was super in waiting on us and paced our meal perfectly. Overall, their staff is terrific from the front of the house to the table service. I can see why this is such a popular restaurant in Lynn where their local customers are so proud and freely extol the virtues of this great restaurant. Definitely, we will be back.

Don W
Address: 47 Sutton St, Lynn, MA 01901, United States
12. The Blue Ox
Since its opening in 2009, The Blue Ox, an upscale, casual American restaurant in Lynn, has been celebrated in its neighborhood and surrounding area.
The Blue Ox has garnered awards and accolades for its signature Sin Burger, winning Boston Magazine's "Battle of the Burger" competition for three years in a row.
And it was also a critically acclaimed entrant in the South Beach Food & Wine Festival.
The concept of affordable destination dining just around the corner was a huge success for the blue Ox.
Interestingly, visitors claim their service is really outstanding.
Our server was knowledgable and cheerful and just the right amount of friendly. The bread and maple butter was warm and delicious. We started out sharing a half dozen oysters. They were very good and briny with a nice mignonette sauce but at $17; they seemed overpriced. Next we shared poutine with short ribs. It was yummy and could have easily been an entrée, it was that big. We each had a sin burger. It came with a huge amount of rosemary fries. The burger itself was very good and cooked to order mid-rare.
You'll be Super glad you visited this place when you do. And we guarantee you won't have any reservations about the place.
One of the special delicacies here, the mushroom raviolis, is nothing short of Amazing.
Coupled with that, everything is cooked to perfection. These folks are excellent, pure class.
You are sure to leave Blue Ox very thankful for the excellent experience!
And no one would need to tell you before you return here just to have that great experience again.
Address: 191 Oxford St, Lynn, MA 01901, USA
13. The Antique Table
Established in 2008, Antique Table Restaurants offer a culinary tour of Italian food and culture.
When you walk into this restaurant, you'll feel as if you're enjoying a meal in an authentic Trattoria style restaurant in Italy.
The Antique Table is one of those places we classify as a hidden gem!
From the outside, it doesn't look like much.
However, on the inside, it has so much old world charms. Stucco walls, canned tomatoes on the ledges, stained glass panels and lamps.
The waitresses are so friendly and fantastic. And when you make orders, they are brought to the table promptly.
You'll be very pleased with the food and friendliness of the staff at Antique Table.
And If you're looking for a spot to celebrate a special date with your loved one, this place in Lynn is perfect for that purpose.
At Antique table, you'll feel great about your whole experience there.
They undoubtedly are the place for a great atmosphere, fantastic food, and amazing service.
Address: 2 Essex St, Lynn, MA 01902, USA
14. Lynn Common
Lynn common is a lovable park.
It is nice and clean, and also a wonderful place to exercise.
There is also a Latin festival amongst other festivals which takes place here.
The lush green Field is very inviting, and it has a public stage with seating.
Lynn common is a place where you can just go to walk, think, pray, get some sun or just hang out.
It's a very peaceful place.
Address: North & South Common Street, Lynn, MA 01905, USA
15. The Stone Tower
The city of Lynn MA is home to the Stone Tower.
This structure was constructed in 1936 as a fire lookout due to it being at the highest point in the city.
Today, the Stone tower is open to the public, and with only a short hike to the top, you will find beautiful views of the surrounding woods.
The reservoir is gorgeous, and some of the huge rock formations are stunning as well.
The tower itself is also pretty cool.
It's up a pretty steep hill, so if you have anyone with you who can't walk up a pretty long steep hill, be wary of that.
This place is a must see!, undoubtedly one of the most remarkable places in Lynn.
The trails and the lake are equally very beautiful.
This is also a great area for wedding photos or any special occasion photos or even a hike to just enjoy nature and clear one's mind.
And don't forget to stop and take a look at the water views along the way.
Address: Cooke Rd, Lynn, MA 01904, United States
Final Remarks
We guarantee that following this guide will help you have the very best experience in Lynn, Ma.
It'll be so memorable that you will even be able to tell your grandkids about the awesome time you had here.
We wish you all the very best in your time at Lynn.
Happy Travels.