Bozeman, Montana, is known for its lovely urban culture and amazing outdoor attractions at every turn of the city.
If you're looking for all the best things to do in Bozeman, you've come to the right place.
In this lovely city, you can dive into Bozeman's rich art scene, historical sights, and several other incredible locations.
Perhaps you might be interested in visiting a performing art theater or dance house; this city is rife with such attractions!
Kids aren't also left out as there are lots of kids-oriented attractions in, plainly, Bozeman has something for everybody irrespective of their age.
With many of the beautiful attractions in Bozeman, you can't go wrong in planning your itinerary.
If you're yet to conclude on where to spend your time when you arrive in Bozeman, here are our 30 picks of the fun and most interesting places!
Things To Do In Bozeman
1. Bozeman Museum of the Rockies
One of the top ways of spending your time in Bozeman is to visit the Museum of the Rockies.
The museum is known for its beautiful paleontological collections.
It's a beautiful site that has been a favorite fun spot for visitors coming to this city of Montana ever since its establishment in 1957.
Besides, this well-known world-class museum also showcases several interesting exhibits that reflect the culture and the history of Montana.
Of note, the impressive attribute of this lovely museum is that it provides unlimited access to the museum for one day with a single admission fee.
If you're not interested in the historical antecedents of this city or its verse cultural heritage, it's never over!
It also incredibly houses the largest collection of dinosaur remains in the United States.
Their gift shop is very nice, too and you're sure to find amazing candy and chocolates if you'd care to stay for a longer period.
It's obviously an amazing museum with a load of fun things for visitors and tourists alike.
While planning an exploration of this entertaining spot, don't hesitate to come along with your kids as it's also perfect for littles who love dinosaurs and there are other exhibits and artwork that they'd equally enjoy.
Museum of the Rockies is overall an amazing attraction that'd be worth a stop during your trip to this city of Montana!
Address: 600 W Kagy Blvd, Bozeman, MT 59717, United States
2. Downtown Bozeman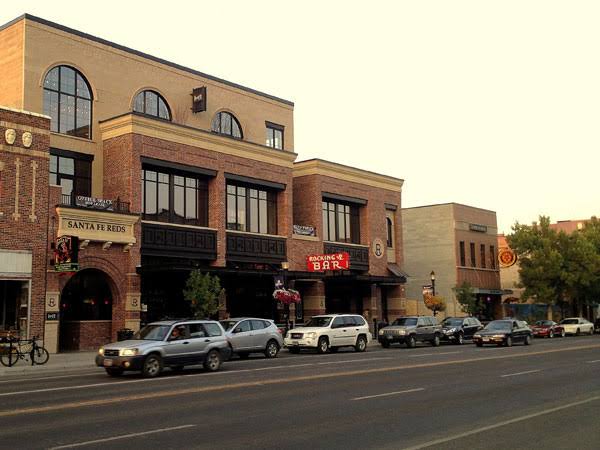 Downtown Bozeman is another interesting attraction in this city of Montana.
This entertaining location is essentially a non-profit organization that provides visitors with the opportunity to walk the streets of downtown, breathe the fresh mountain air, and enjoy all of its downtown amenities.
Downtown is an interesting place where you'd find a piece of Western artwork, a Montana souvenir, and a bite to eat.
If you're still doubtful as to what to see while in Bozeman, look no further! Check out this Downtown, you'd appreciate what it offers!
Importantly, Downtown Bozeman is rich with live music, theatre, workshops, and performances.
It's a typical beautiful place that'd leave visitors choosing from one fun thing to another, you'd never spend a minute being bored here!
Of course, there are great shops and restaurants in this city of Bozeman but, who knows this wonderful city is so artsy?
Definitely, a stop here will surely change your perception of this tourist-oriented city!
If you'd be in Bozeman, endeavor to check Downtown, it's so fun!
Address: 222 E Main St #302, Bozeman, MT 59715, United States
3. American Computer & Robotics Museum
Founded in May 1990, the American Computer & Robotics Museum provides an interesting history of computing, communications, artificial intelligence, and robotics.
If you care to enjoy your time while in Bozeman, yet want to expand your horizon, American Computer & Robotics Museum is a must-visit.
Formerly known as the American Computer Museum, this impressive place is the oldest continuously operating museum devoted to the history of Robotics in the whole of the United States.
A trip here is a nice way to spend an hour or so because it's very entertaining and informative.
In fact, they have a nice collection of old computers, including many signed objects from the likes of Paul Allen, Steve Wozniak, and John Glenn, among many others.
It's, however, necessary to note that this great spot is made more for adults as well as space enthusiasts.
Parking isn't tricky, and the admission fee is quite inexpensive.
We recommend this museum to everyone passing through Bozeman. Meanwhile, if you'd come, note that they are open Monday through Saturday between 9 am to 7 pm.
Address: 2023 Stadium Dr #1a, Bozeman, MT 59715, United States
4. The Bacchus Pub, Bozeman
The Bacchus Pub offers a classy tavern & patio with a big beer selection & elevated bar eats served up in their smart digs.
Located inside the historic Baxter Hotel on Main Street in Bozeman, this unique joint serves tourists and inhabitants their most amazing drinks.
The Bacchus Pub is such a thriving city center pub with a large array of beers and real ales.
To entertain visitors in a dynamic way, Bacchus also shows all live sports on BT and Sky Sports on its numerous HD TVs.
If you'd be on a short trip down to this historic downtown Bozeman, be sure to come to this fun attraction.
Pick from any one of their 24 rotating beers on tap or sip on one of the classic cocktails as you catch up with friends.
In fact, as you walk through their doors, they'd invite you to take a look around and step into Bozeman's past.
What an attraction beyond a pub! You enjoy the best of their drinks and food, yet get to learn the history of Montana generally!
Interestingly, the friendly bartenders are sure to also have a story to share with everyone, it's always interesting.
Address: 105 W Main St Suite 1A, Bozeman, MT 59715, United States..
5. Bozeman Palisade Falls
Palisade Falls is a wonderful picnic ground and a dog-friendly trail in Bozeman.
Located near the Hyalite Reservoir just south of Bozeman, this fun attraction is short. Nevertheless, the Paved area is suitable for hiking, mountain biking, and trailing.
If you love any of these amazing activities, you'd not find this amazing spotless interesting.
By way of accurate description, the length is 1.2 miles round-trip with an elevation level of about 250 feet. Activities: Hiking, mountain biking, trail.
Of note, this beautiful ground is also an amazing place good for strollers.
The picnic area is equally nice and has several tables that are so close to the stream for the kids to play.
Invariably, Palisade Falls provides great fun activities for the entire family!
The ticket fee for visitors is inexpensive, and the location is well secured.
Although the only drawback is that the top is a bit steep, nonetheless, keeping one's eyes on where the kids venture would probably be a good idea.
Address: Palisade Falls, Bozeman, MT 59718, United States
6. The Montana Grizzly Encounter
Montana Grizzly Encounter is a wildlife rescue center in Bozeman.
This mountain is a sanctuary for rescued grizzly bears and it'd make a lot of sense for every tourist planning a voyage to this city of Montana to extend exploration to this place.
With up-close encounters with these animals and its series of educational programs, it's surely going to create memorable experiences for all.
This 2004 establishment also has over 150,000 birds and other different animal species.
Besides, one unique attribute of this location is that the ticket receipt serves as a pass that allows visitors to return two days after the initial payment.
What an amazing fun place in Bozeman worth exploring! Not only that, if you ever wondered what a grizzly looked like, this is a great place to go see one up close!
Different from that, the instructor teaches visitors everything they'd want to know about and how to identify and avoid these beautiful powerful creatures in the wild.
Regardless of when your next trip will fall, a stop here will surely be worthwhile!
Address: 80 W Bozeman Hill Rd, Bozeman, MT 59715, United States
7. Bozeman Bridger Bowl
Looking to explore something thrilling during your travels to Bozeman in Montana?
For every adventurous looking for something unique, Bridger Bowl has what you'd surely appreciate!
Bridger Bowl is a ski area in Bozeman, Montana that serves visitors and tourists alike.
The summit elevation is about 8,700 feet above sea level and it has a vertical drop of 2,600 feet on east-facing slopes, which is considerably cool!
Not only that, this awesome, fun location in this city of Montana has a skiable area of about 2,000 acres. Incredible right? Definitely, Bridger Bowl is always amazing!
The advantage of adding this amazing entertaining destination to your itinerary is that you'd have access to affordable skiing, outstanding snowfall, and great terrain.
Although not as big and fancy as another big sky, it's so close to town and has some of the best snow around.
It can get a bit cold in the middle of winter, so make sure your skin is all covered and throw an extra layer on.
Address: 15795 Bridger Canyon Rd, Bozeman, MT 59715, United States
8. The Gallatin Canyon
The Gallatin Canyon, also known as the Gallatin River Canyon, is an outdoor recreation oasis located in southwest Montana.
Gallatin Canyon is twelve miles southwest of Bozeman on the Gallatin River, and it has the most welcoming environment you'd ever crave for.
If you are spending some enjoyable moments on the river, this Gallatin River will surely suffice.
Connecting West Yellowstone to Bozeman, this scenic area also offers great fishing access to inhabitants and visitors.
Note that Gallatin River operates 7 days a week and is suitable for all categories of visitors regardless of their interests.
The beautiful part of this unique spot is that it's not in any way risk exploring all its offerings.
Tour guide is always on the ground to monitor the kids and there are food trucks in sight.
If you could make it up to Gallatin Canyon, it's definitely going to create one of the most indelible memories you'd stand to remember in years to come.
So, why wouldn't you consider planning to spend about an hour of your travel plans on the Gallatin River? Obviously, no reason could be good enough!
Address: 100 Luhn Ln, Gallatin Gateway, MT 59730, USA
9. The Bozeman Bridger Creek Golf Course
Bridger Creek Golf Course is a public golf course provider in Bozeman, Montana.
It's a beautiful tourist attraction that's open all days, inclusive of weekends.
Basically, this amazing spot provides an 18-hole Golf course featuring 6511 yards of golf from the longest tees.
Established in 1994 by Mac Hunter, a golf course architect, it's a must-visit for all golf lovers!
It has the most beautiful layout with absolutely gorgeous parts.
Besides, the presence of the little track with smooth greens makes it more beautiful.
Even if you'd not love to take the course, the layout and structure are sufficient to draw your interest.
While planning an exploration of this city of Montana, do create time to check out this Golf Course.
Of note, the cost of registration is so fair enough compared to the level of fun you'd enjoy.
Address: 2710 McIlhattan Rd, Bozeman, MT 59715, United States
10. Gallatin History Museum
The knowledge of past occurrences is a great tool to predict the future and also to avoid the shortcomings of early inhabitants.
Therefore, knowledge of history is quite important. If you'd love to explore the historical antecedents of the state of Montana, plan to check out Gallatin History Museum.
This top attraction is an award-winning museum that features several exhibits, including the Bozeman natives, Yellowstone, and a series of others.
Gallatin History Museum is surely an awesome little museum to see if you are in Bozeman. Definitely, you'd be marveled and your horizon would be expanded if you check out this 1977 establishment.
There is a video documentation of the most notable occurrences and it's quite interesting at all times.
In a bid to promote the essence of its establishment, this fun attraction requires no admission fee. It's absolutely free!
Definitely, will be great coming to Bozeman to create time to check out this unique spot!
Address: 317 W Main St, Bozeman, MT 59715, United States
11. Bozeman Public Library
Due to its importance and uniqueness, our list of places visitors could visit in Bozeman, Bozeman Public Library has to be included!
For freelancers, lovers of literature, and great admirers of fiction books and historic writings, this library will outweigh your expectations.
This public library of Bozeman, Montana, provides free resources for residents of Gallatin County, Montana, and visitors from other regions.
Besides being the first public building in Montana with LEED certification, this location has 53,000 square feet of space.
Little wonder it was awarded in 2003 by the Institute of Museum and Library Services in the United States.
The amazing place is for everyone in the community and it's more than a place to find books; it's a spot that fosters learning for all!
Address: 626 E Main St, Bozeman, MT 59715, United States
12. Bozeman Spirits Distillery
Bozeman Spirits Distillery specializes in producing Distillery, Whiskey, Vodka, Gin & Rum with all of the spirits distilled and bottled.
This award-winning Bozeman Spirits Distillery, located in Historic Downtown Bozeman, Montana, opens on Monday through Saturday between 10 am – 8 pm.
They've pretty good spirits and surely you'd love the whiskey, their gin, and tequila.
Not only that, the cinnamon whiskey offered here is super delicious and their bourbon has a lot of rye in it, so it is spicy and super good.
Invariably, the gin at Bozeman Spirits Distillery is very juniper! You'd surely admire the spirits as well as fun cocktails mixed with them.
Come winter, come summer, regardless of the season, Bozeman Spirits Distillery will certainly create beautiful memories for you during your trip down to Bozeman in Montana!
Address: 121 W Main St, Bozeman, MT 59715, United States
13. Gallatin County Regional Park
Gallatin County Regional Park is yet another park in Bozeman.
Unlike other parks, this park is dog-friendly, very clean, and has nice walkable paths with pretty views.
Gallatin County Regional Park doesn't only make provisions for visitors but also dogs.
Situated along the breathtaking Rocky Mountain setting, it has a lot of space as well as open fields.
This fun place is wonderful and also has a beautiful swimming hole and dock. This means that Dogs can get wet and then run until their heart's content.
Not only that, but it's important to further state that there's a separate agility training area. It's obviously a site you should plan to visit if you care to go out with your dogs anytime you are in Bozeman in Montana!
Aside from its provisions for dogs, this huge park also has varying fun activities for visitors on sight.
It has a lovely terrain, a large clean swimming lake, and it appears to be so well maintained
In fact, there's no poop on the ground which tells more about its uniqueness. You'd definitely leave happier if you plan a trip down here!
Address: 3900 Baxter Ln, Bozeman, MT 59718, United States
14. Bogert Pool, Bozeman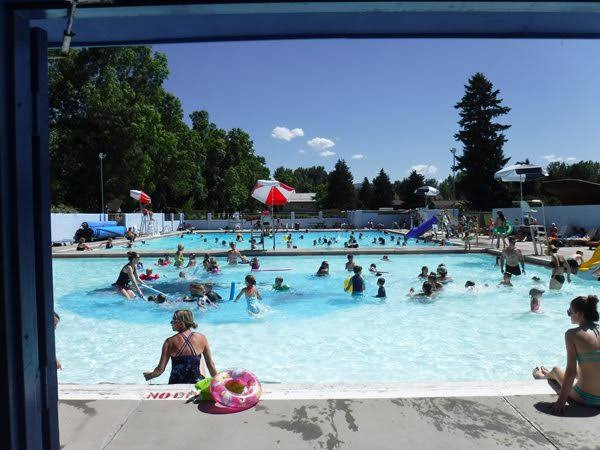 Bogert Pool is a licensed public swimming pool in Bozeman, Montana.
This place is an outdoor pool that provides amazing rec swim, lap swimming, and swimming lessons.
Besides, this impressive pool has two unique swimming areas which are a 25-yard pool ranging from 3.5-feet to 9 feet deep and a shallow pool.
Whichever you'd love to swim in, it's definitely going to be memorable. Although, if you'd be on sight with your little ones, the shallow pool is advisable.
Visitors can come on board to swim between the hours of 9 a.m. to 8 p.m from Monday to Friday.
Ever since it was established in 1970, it hasn't stopped being a favorite destination for outdoor enthusiasts and you'd surely love to be here.
Note that, there isn't any food truck in sight, nevertheless, that doesn't reduce its level of awesomeness.
The admittance fee cost less than $10 and parking of cars does not attract extra cost.
Address: 325 S Church Ave, Bozeman, MT 59715, United States
15. The Ellen Theatre
While in this city of Montana, if you are after a relaxing yet fun attraction, endeavor to check out The Ellen Theatre!
The Ellen Theatre is a performing arts theater that has been a center of attraction for the past 100 years of its existence.
Its architectural design is as unique as it used to be. Fred Willson did wonderful work here and the structure alone speaks volumes about how fun this location is.
Besides, the ambiance is pure nostalgia; the programming is varied and each of their programs is always amazing and interesting.
They display wonderful shows, and lots of cultural activities that are always held here, making them so outstanding.
Aside from that, the seats are comfortable; the lighting is good and the acoustics are fantastic!
This historic Ellen Theatre is also comfy and the sounds here are always great.
More amazingly, the recent renovations that took place here make it feel like you are stepping back in time to how the theater looked after it was first built.
Its beautiful description isn't over! They equally have a few wheelchairs that are accessible and accommodating to visitors with limited mobility.
With its great attributes, they charge visitors reasonably! You'd not need to empty your wallet before you enjoy the best of this site.
Address: 17 W Main St, Bozeman, MT 59715, United States
16. Middle Cottonwood Trailhead
For every visitor desiring to explore a beautiful location suitable for hiking, include Middle Cottonwood Trailhead on your bucket list.
This wonderful attraction is a 2.3-mile out-and-back trail in Bozeman, Montana.
It's a fun place that's generally considered one of the safest hiking spots in Montana.
If you follow a creek up a gently sloping mountain, you'd surely appreciate the gorgeous views from the top!
Interestingly, the trail is equally pretty easy to follow in the snow and no visitor has come here once without a wish to visit here again for hiking.
Even in the winter, it's always great, but then, beware that the trail is quite icy in spots, but still definitely manageable, even in December.
Regardless of that period of the year, you plan to explore this beautiful attraction, you'd leave happily.
Importantly, if you'd be here, do come early as it could be rowdy towards the afternoon. Also note that, while coming, do come with your hiking dresses.
Address: Saddle Mountain Rd Jeep Trail, Bozeman, MT 59715, United States
Do you wish to explore other beautiful cities in Montana? If you would check out our list of top attractions in Missoula, Big Sky, Helena, and the best places, you could visit in Billings!
17. The Haynes Pavilion And Ressler Motors Ice Rink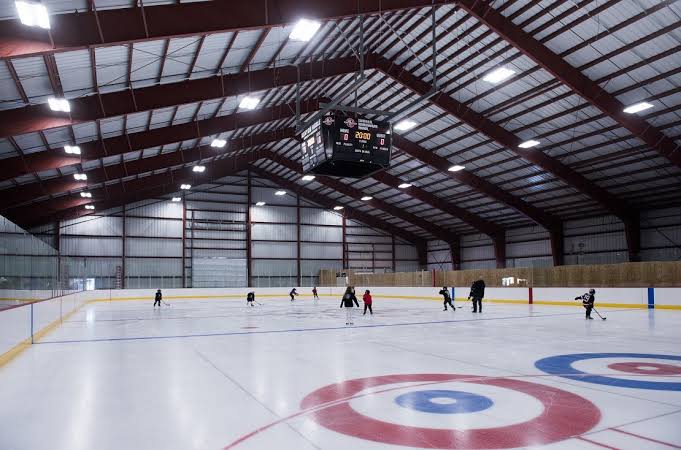 Haynes Pavilion and Ressler Motors Ice Rink are simply for the truly adventurous.
Unlike other recommendations proffered above, this cool spot is an ice skating rink in Bozeman, Montana.
This Haynes Pavilion is incredibly the home of the only two indoor recreational ice rinks in the heart of Bozeman.
It's an awesome destination that's available to the public for recreational skating and events, irrespective of their country of origin.
Moreover, it also features a restaurant onsite with impressive Canadian and American offerings.
You can as well find everything from produce and plants for your garden to local arts and crafts. Haynes Pavilion is simply a fun place with lots of possibilities.
The space is kept neat and the vendors are friendly and helpful and the products sold are of high quality.
It's a typical attraction suitable for Friday afternoon. Without any regret, you'd wish to visit here over and over again after your subsequent trip to Bozeman!
Address: 901 N Black Ave, Bozeman, MT 59715, United States
18. Bozeman East Main Trading Company
East Main Trading Company is an award-winning antique store in Bozeman.
The place has quaint antiques that are made available from all parts of the United States.
You definitely will have varieties of antiquities to choose from, and it's totally inexpensive.
Buying old jewelry, furniture, or knickknacks from this antique store is like taking a step back in time.
Aside from that, you'd also have opportunity stuff from books, figurines, cutlery, and lots more.
Little wonder this store, with a great selection of interesting western items, has been attributed by many visitors as one of the most fun places in Montana.
There's always something new and more to dig through here!
Besides, there's a playground for the kids, which means that, while you're busy digging through, your kids aren't left out!
What an attraction with something great for all ages! The most unique thing worth mentioning about East Main Trading Company is that no admission fee whatsoever is required.
Except you're in to get antiquities or possibly you want to let your kids into the playground. You definitely needn't worry about the amount in your wallet before you can take a look at the store.
Whichever way, it would surely add to your vacation experience in this city of the west!
Address: 702 E Main St, Bozeman, MT 59715, United States
19. Bogert Farmer's Market In Bozeman
The Bogert Farmers' Market is an attraction where families and friends visit in order to socialize and enjoy themselves.
There are lots of vendors with organic veggies, and baked goods, and also a lot of prepared food vendors.
It's a welcoming visitor's destination with a great setting that has fresh produce, homemade goodies, and food to eat for dinner.
Every visitor on sight will have an absolute blast at this Farmer's market!! You'd even be delighted in engaging in yoga with some of the people that are in sight.
Different from that, its farmer's market is dog friendly. There's also a tented area for vendors and the sitting area is outdoors, so if you enjoy outdoor weather, you're for absolute enjoyment!
They run this only on Tuesday evenings during the summer and it's surely an awesome place to eat dinner, buy produce, let the kids run around, or visit with friends.
Parking can be a little uneasy, but if you aren't afraid to walk, it isn't too bad!
If you'd be in this city of Montana during the summer period, don't hesitate to plan to spend your Tuesday evening in this beautiful place.
Address: Buttonwood Avenue Lindley Park, Bozeman, MT 59715, United States
20. Gallatin Valley Mall
Are you willing to do some shopping during your travels down to Bozeman?
That's never anything to worry about! Gallatin Valley Mall will make your shopping not only amazing but filled with beautiful memories!
Gallatin Valley Mall is a modest, long-standing indoor shopping complex that has tons of gifts, chocolates, candies, and lots of other beautiful offerings.
Impressively, this shopping mall in Bozeman equally has a movie theater & casual dining options.
You'd get everything you need with great shopping, food, and entertainment and also enjoy great movies!
Truly, Gallatin Valley Mall is far beyond a mere shopping mall, will surely be worth a visit.
If you'd be in this city of Montana in weeks to come, endeavor to come shopping at this awesome mall that has been Montana's shopping destination since 1980!
With the existence of its over 65 stores offering food, entertainment, and almost any other thing you'd want, you're sure to get the best travel experience in this entertaining attraction.
Take note that, no admittance fee and the prices of its various offerings are not pricey. We recommend you visit and are optimistic you'd come with positive reviews!
Address: 2825 W Main St, Bozeman, MT 59718, United States
21. Montana Alpine Guides
Montana Alpine Guides is the premier guide service remarkable and fun for rock climbing, ice climbing, mountaineering, avalanche education, and backcountry skiing in this city of Montana.
It's an initiative that was established by Sam Magro, the owner who has a certified crew that is sure to give every visitor the adventure of a lifetime.
If you've been imagining how you could be good at climbing, this lovely place is so effective in helping visitors to maintain composure and climbing ability.
In fact, they also have some interesting educational programs for the kids. Although, they take the educational side of their guidance quite seriously, not so much to detract the adults from the fun!
Montana Alpine Guides wouldn't do less to change visitors' narration in this western city of Montana!
There are varying reactions to their entrance fee, notwithstanding, it's certain that regardless of what you pay, you will get enough fun!
Definitely worth a stop if you'd be in Bozeman!
Address: 11 Enterprise Blvd, Bozeman, MT 59718, United States
22. Bozeman Peets Hill / Burke Park
The Peets Hill / Burke Park is a 45-acres attraction in Bozeman.
This green space features a popular hiking trail & a hill with scenic views & wintertime sledding.
Hundreds of visitors check out this amazing location daily to run, bike, or let their dogs romp off-leash.
If you are in this city of Montana, a quiet morning hike on Peets Hill will refresh your spirit in minutes!
For the runner, cyclist, photographer, or nature enthusiasts, they're no boring moments here.
Food trucks are in sight, which means you'd not struggle to get food if you care to stay for a longer period.
So, if you'd be in Bozeman, why wouldn't you consider checking out this delightful attraction?
Surely, a visit here will suffice and you will leave so fulfilled.
Address: Peets Hill / Burke Park area, Bozeman, MT 59715, United States
23. Emerson Cultural Center, Bozeman
Just as the name suggests, Emerson Cultural Center is a historic building that showcases the most interesting culture of Montana and its neighboring states.
It's an entertaining spot that offers artistic and cultural exhibits which are suitable for visitors of all ages.
Located at South Grand Avenue in Bozeman, the Emerson is a popular venue for celebrating arts and culture in southwest Montana.
For every visitor who wouldn't be in a hurry to conclude your exploration, you'd not feel less happy checking out this cultural-oriented attraction.
Aside from that, the building also housed a restaurant, art galleries, a theater, and a gym.
What more would you have wanted from a cultural display center? Apparently, it wouldn't be better than this!
For your kids and little ones, they will get to appreciate the United States cultural heritage more upon their visitation here.
Let them come see what they read in literature, it's surely going to be memorable!
Please note, that kids are excepted from payments but adults would pay little for admittance.
Address: 111 S Grand Ave, Bozeman, MT 59715, United States
24. Bozeman Sculpture Park
Bozeman Sculpture Park is a park filled with beautiful sculptures.
Instead of telling history through monuments and relics, this fun destination tells his stories through the various sculptures on display.
This nice and interesting park is located next to Burke Park, which makes it so interesting to navigate between two beautiful parks!
Since 2007, this Sculpture Park in Bozeman has attracted many visitors to this lovely city of Montana.
Aside from various impressive sculptures, the paths of this park are paved, and it is well suitable for walkers, dogs, and cyclists.
If you'd love to observe and see through this scenic location, there are lots of benches to sit.
Although it's not a park with zero admittance, nonetheless, it will surely be worth a stop!
Come to Bozeman Sculpture Park and feel glad of spending your time well!
Address: 626 E Main St, Bozeman, MT 59715, United States
25. The Ecce Fine Art Gallery
The Ecce Fine Art Gallery is one of the top fine art galleries in Montana, with different artistic works on display.
While contemplating a better gift to take home for your kids or spouse, this beautiful place of Bozeman has more than enough gifts to offer.
Amazingly, their works don't only limit to Montana, it also has several artistic works from great talents across the United States.
If you'd be on sight with your kids and you probably have some funds in your wallet, do well to get nice ice cream for them adjacent to this main studio.
Typically, you'd spend less than 30 minutes here. Notwithstanding, seeing these creative works will give you a thoughtful and amazing experience!
Address: 207 W Olive St #107, Bozeman, MT 59718, United States
26. Lindley Park, Bozeman
Lindley Park is another park that'd create a worthwhile experience for all.
The park has an impressive playground, picnic tables, a pavilion, trails, and a bike rack with several restrooms.
It is located at the eastern end of the town of Bozeman and it's always clean, with a welcoming atmosphere.
There is a very slight elevation to an overlook area that creates a pleasant view of downtown Bozeman and it's always fun.
Besides, this spot in Bozeman, Montana has a lot of kids' equipment, a playground, and of course a lot of trees which provide an awesome look always.
Unlike other museums, the admittance fee here is absolutely free.
It's important to further state that they open late on most days during the weekend, but the usual operating hours during the weekdays is 9 am.
Address: Lindley Park, Bozeman, MT 59715, United States
27. Bunkhouse Brewery
Bunkhouse Brewery offers a refreshing, easy-drinking environment for everyone on sight.
This unique spot provides affordable American wheat and Gallatin Valley wheat that's infused with juicy tangy tangerine.
The Bunkhouse Brewery is a great little spot to hang out with friends or associates during the evening period.
More so, the staff is always friendly, efficient, and well-educated on the current brews, which makes them in line with contemporary trending.
Aside from this impressive location being a brewery, it's also an amazing place where you'd have some nice American dishes.
Food isn't in any way expensive and they don't delay in making whatever that's ordered ready.
Importantly, no parking lots so, it's advisable you plan an alternative mode of coming rather than bringing your car.
It's irrespective of that it is a wonderful attraction that you'd not regret visiting if you'd be in Bozeman.
Address: 1216 West Lincoln Street A, Bozeman, MT 59715, United States
28. Bozeman Madison River Tubing
Planning to visit an attraction that provides affordable yet unique fun things during your next trip to Bozeman?
Madison River Tubing is a boat tour agency that gives every visitor unique and extreme experiences.
You can visit this lovely attraction if you'd love to enjoy some shuttle-serviced river tubing trips, tube, raft, or standup paddleboard rentals.
The tubing trips on this Madison River in the city of Montana are quite an incredible way to relax and hang out with your friends.
Beautifully, their service comes complete with an energy-efficient pump which is so incredible!
Every tourist will love all things about this float. So much easier, no hassle, gorgeous float, and every addition you could ever want to borrow for a river trip!
You'd never feel rushed on the river, you're allowed to go at your own pace, which is super nice.
If you are in Bozeman, the perfect way to cool off on a hot summer day is to come to spend some time here at Madison River Tubing!
Address: 1110 W Main St, Bozeman, MT 59718, United States
29. Let's Go Adventure Tours, Bozeman
When it comes to the provision of guided tours in Bozeman, Let's Go Adventure Tours are so great!
Let's Go Adventure helps visitors to actualize their dream of exploration in downtown Bozeman.
Their awesome services cover a full-day tour adventure for small groups or larger groups.
It's an amazing initiative that's essentially created in order to allow visitors to have hitch-free activities in this lovely city of Montana.
Aside from its provisions for fully catered day tours, they also provide visitors with ski shuttles into nearby big lakes.
Their tour guide is highly professional and so knowledgeable that they'd not hesitate to tell the history of every place that's being visited.
Do yourself a favor to start your journey here by visiting Let's Go Adventure Tours!
They provide inexpensive services and will make planning your trip easy and enjoyable.
Address: 416 N Montana Ave #3646, Bozeman, MT 59715, United States
30. Montana Angler Fly Fishing
Montana Angler Fly Fishing is another wonderful attraction in this beautiful city.
This initiative works with Montana's best fly-fishing guides, exclusively legendary trout fishing tours to visitors.
The view of this lovely place is breathtakingly beautiful, and the entire environment is quite secure.
If you love fishing and enjoy good food, this is the place for you anytime you are in Bozeman!
How soon do you plan to visit Bozeman? Whenever it'd be, don't be reluctant to add Montana Angler Fly-fishing to your travel list.
Fishing with Montana Anglers and staying in the Madison River Lodge is the best fly-fishing experience that you could imagine!
Take note that there are food vendors that offer nice food. So, you literally don't need to worry if you'd be here for long hours!
Address: 435 E Main St, Bozeman, MT 59715, United States
Final Remarks
It could be seen from the above recommendations that Bozeman is filled with lots of cool attractions.
We hope you'd enjoy your moments upon your arrival.
So, what is delaying your trip down to this adventurous city? Absolutely nothing should!
Do get set for an adventurous trip. Meanwhile, ensure you make use of our recommendations to narrow down your itinerary.
We're confident you'd wish to visit this city over and over again after your subsequent voyage.
Safe trip!