Famous for its lots of historic museums and parks, Harrisburg is one of the top tourist destinations in Pennsylvania.
It's a city that's ideal for anyone who dreams of vacationing in a steamy paradise that's filled with amazing things.
That said, museums and parks aren't the only beautiful sites in Harrisburg.
Harrisburg is also a vibrant neighborhood filled with everything from restaurants to malls and movie theaters.
There are tons of things to do here, particularly if you're willing to explore this city with your spouse and kids.
So, are you ready to explore one of the most beautiful destinations in the United States?
If so, here are just a few amazing sites you can check out when next you're in Harrisburg!
Things to do in Harrisburg
1. Harrisburg's Wildwood Park
Do you wish to check out something more thrilling while on a vacation to Harrisburg?
Wildwood Park isn't only a thrilling attraction in Harrisburg, it's equally a tourist destination that'd give everyone on sight a renewed vacation experience.
Located along Wildwood avenue this spot formerly known as Wildwood Lake Sanctuary & Nature Center has tons of delightful things you'd love.
For instance, this 229-acre park has an awesome shallow lake with over 6 miles of trails, modern hiking facilities, a dog unleashing area, and a children's play area.
It's an addictive entertaining center in Harrisburg that has a little bit of something fun for all categories of visitors.
Not surprisingly over 85,000 estimated travelers come to enjoy themselves at this attraction on a yearly basis.
Another quality of this site worth mentioning is the availability of multiple bathroom locations and lots of parking.
Beyond that, the trail has shade, so it would equally be a perfect vacation destination for a hot summer day.
How about its most interactive exhibits that are so inviting and appealing to toddlers?
Of a truth, no perfect description is enough to illustrate how wonderful Wildwood Park is.
If you're not too busy while in this city, only a visit here will suffice!
Address: 100 Wildwood Way, Harrisburg, PA 17110, United States
2. State Museum Of Pennsylvania
With over 315,000 visiting the State Museum of Pennsylvania annually, you shouldn't be an exception to the list of visitors seeking an adventurous site.
Situated at North Street in downtown Harrisburg, this nonprofit preserve and interpret Pennsylvania's history and culture.
If you'd ever envisaged learning about Harrisburg's most interesting historical antecedents and cultural heritage, the reality is here!
Aside from keenly demonstrating this important history and culture, this attraction also features a large statue of Penn.
Similar to that, this museum houses a multi-media planetarium and four floors of exhibits displaying Pennsylvania history from the prehistoric era till the present day.
Supposedly you might love to have a glimpse at the history of the industrial revolution, there's equally an extensive collection of industrial and technological innovations on this great site.
In fact, the series of paintings, artwork, dioramas, and other audio-visual aid makes it more fun for visitors with disabilities.
While in Harrisburg, as much as you'd want to leave having a beautifully memorable experience, don't be reluctant to check out this museum with a collection of nearly 5 million artifacts and objects.
Perhaps, your greatest fear might be the admission fee. That's never an issue, it requires zero admittance!
Address: 300 North St, Harrisburg, PA 17120, United States
3. Broad Street Market, Harrisburg
Happiness is a choice, choosing to enjoy life as against suffering from the pain it gives is the wisest decision anyone could ever take.
Human lifespan is literally short, and that's why you have to enjoy every moment of your life.
Broad Street Market is a farmer's market in Harrisburg that offers lots of enjoyable consumable goods.
Although not so large, regardless of that, you'd find amazing cakes, snacks, chocolates, meats, ice cream, and all forms of American foods.
Prices of these goods are fair enough and the vendor's approach to visitors is like that of an old friend, so courteous!
Of a truth, you'd feel so relaxed shopping in this oldest continuously operating farmers' market on a 5,666 acre of land.
Little wonder on 27 December 1974, it was proclaimed as one of the most historic and fun farmer's markets in the United States.
If you'd be for a vacation or traveling to Harrisburg, spending an hour or less of your schedule here will be so worthwhile!
Please note that the market is only opened on Saturdays between 7 am through 4 pm.
Address: Broad Street Market, 1233 N 3rd St, Harrisburg, PA 17102, United States
4. Boyd Big Tree Preserve Conservation Area
Do you plan a better holiday vacation for yourself and your entire family to the downtown city of Harrisburg?
If you're seeking a suitable family-friendly attraction that has tons of beautiful things, consider having a stop at Boyd Big Tree Preserve Conservation Area.
Particularly, this attraction has lots of beautiful trees and animals, kids playing ground, a little garden, and hiking facilities.
It's a typical attraction that has an engaging, entertaining activity for the husband, the wife, and the children.
No wonder it hasn't stopped being a favorite stop for several families since it was opened in the year 1999.
Beautiful nature area with great hiking trails and a great place for taking the dogs. What more would you have wanted from a nature preserve area?
Apparently, Boyd Big Tree Preserve Conservation Area is the best for the bear!
Don't forget, kids may lose the golden toys, they may forget the lines of a movie, but a worthwhile memorable experience will be part of them forever!
If you care not only about yourself but also about your kids, this place should be on your itinerary to Harrisburg!
Address: 401 Fishing Creek Valley Rd, Harrisburg, PA 17112, United States
5. National Civil War Museum
The National Civil War Museum is situated along the Lincoln Circle Reservoir in Harrisburg.
Established in order to promote the preservation of Civil War exhibits that occurred between 1861 and 1865 in the United States.
With about 24,000 exhibits in aggregate, this public museum that was established in the year 2001 is remarkably one of the richest sites that'd give you perfect illustrations of how the civil war looked like.
Of course, this America's greatest tragedy constitutes an integral part of the historical documentation of the United States, and it'd be so good if you check out this attraction to learn more about this.
History is obviously the only veritable tool to learn and prevent the shortfalls of the early inhabitants!
Regardless of the season you'd be in Harrisburg, don't be hesitant to include this historic site in your bucket list.
Incredibly, there's apparently no admission fee required to explore this site. It's totally free. Even at that, there are food trucks on site, and parking lots, and the staff appear so friendly.
National Civil War Museum is overall an awesome place. We recommend it to any history enthusiasts planning a visit to this city!
Address: 1 Lincoln Cir, Harrisburg, PA 17103, United States
6. Fort Hunter Mansion And Park
A lifetime filled with activities without time for vacation is a bad lifestyle likewise having a whole lot of money can never create beautiful memories, only a vacation will do.
So, are you ready to enjoy your next vacation unlike ever before? If you wish, consider planning a trip to Harrisburg!
More particularly, prioritize checking out Fort Hunter Mansion and Park in your itinerary!
Built on a bluff overlooking region that's overlooking the Susquehanna River, Fort Hunter Mansion and Park is undoubtedly a heaven on earth for all outdoor enthusiasts.
It consists of a 2-story, 2-room stone, amazing hiking trails, and a series of fun programs for the little ones.
Not surprising this spot was listed on the National Register of Historic Places as far back as 1976 as one of the most fun sites in the United States.
With about $7, which is the admission fee, you'd enjoy hiking like never before, connect to nature and feel the presence of the past.
Besides, this 40 acres park along the scenic Susquehanna River equally offers a variety of programs and festivals throughout the year.
One of these notable programs is its weekly historical exhibition, which is always enriching and insightful.
Requires just about 45 minutes to tour this interesting region. Nonetheless, you'd be filled with a lifetime of memories.
In fact, even without having to pay much, at the end of the tour, each visitor will have the map and some information about the entire region.
Address: 5300 N Front St, Harrisburg, PA 17110, United States
7. City Island At Harrisburg
Not all food is healthy; some are not nutritious, while some are prepared with very low hygiene.
With more certainties, you'd not be in Harrisburg all along with an empty stomach.
If perhaps you'd love to have nice American or Canadian food while on a trip to this downtown, we suggest you check out City Island.
Renowned for the most pleasurable chicken wings served alongside some eclectic takes on burgers, tacos, and more, this restaurant will definitely do far from what you'd expect.
In terms of offering good food and delicious drinks, City Island is a place worth visiting with friends and family.
Incredibly, you'd not need a passport to savor this Pennsylvania best eats and drinks around.
There's equally amazingly perfected baking, steaming, and grilling, so you will definitely find your favorite from their extensive menu.
Amazingly, the foods and snacks here are so affordable, unlike the junk available at high prices elsewhere.
How soon will you be willing to embark on an adventurous trip to this city in Pennsylvania?
Take your time to plan. Meanwhile, don't forget to include this awesome spot amongst the places you'd be checking out. After all, good food is worth more than anything!
Address: 350 University Blvd, Harrisonburg, VA 22801, United States
8. Whitaker Center, Harrisburg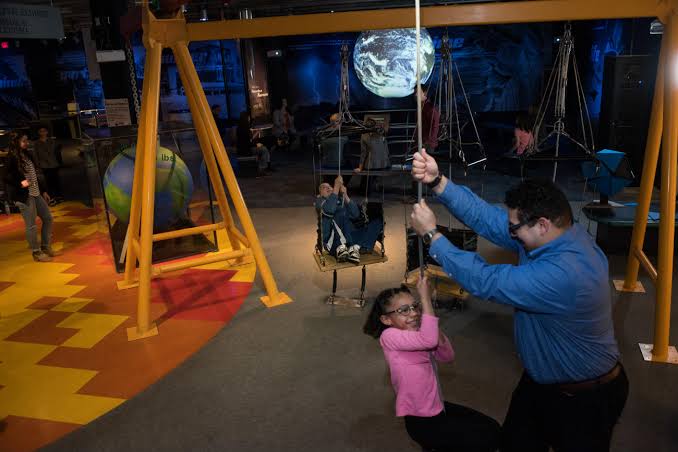 Whitaker Center is an awesome point of interest in Harrisburg that's riffed with beautiful fun things.
Essentially, Whitaker Center is an Art gallery and a movie house that was established in the year 1999.
This spot is not so popular, but then, far beyond its popularity, you'd appreciate visiting Whitaker Center.
It's remarkably the only attraction in the State of Pennsylvania that the performing arts, science, and digital cinema are under one roof.
The entire attraction encompasses 130,000 square feet, inclusive of its region that offers concerts, live music, movies, activities for children & science exhibitions.
Whitaker Center is evidently Central Pennsylvania's place for endless entertainment, education, and the arts!
Do you know the secret of life is by enjoying the passage of time and all its beautiful things? Certainly, life isn't meant to be only endured but enjoyed!
At Whitaker Center, you'd enjoy yourself to the extent that you'd stay longer than your schedule!
Address: 222 Market St, Harrisburg, PA 17101, United States.
Will you love to extend your trip to other fun cities in Pennsylvania? If you would, you can check out our list of the best places you can visit in Scranton, Reading, and Bethlehem!
9. Harrisburg Riverfront Park
Tucked between the bustle of Harrisburg, Riverfront Park is another alternate site for anyone seeking an adventurous experience in Harrisburg.
This riverine attraction isn't only synonymous with bicycling and trailing, you can come here for an early morning stroll, a romantic evening walk as the sun sets, or a day downtown for one of the many of its festivals.
Whichever would be your reason for coming to this park, you're sure to enjoy every time spent here!
The cost of admission is relatively low, with less than $10 you're in!
While you're still so skeptical about an attraction where you could maximize your enjoyable moments in Harrisburg without having to empty your pocket, this is a great option for you.
The park is open Monday to Friday between 10 am to 4 pm.
Meanwhile, 9 am to 6 pm, and 12 pm to 5 pm are their respective opening hours on Saturdays and Sundays.
Address: Riverfront Park, Harrisburg, PA, United States
10. Pride Of The Susquehanna Riverboat, Harrisburg
Eleanor Roosevelt; the formal first lady of the United States once noted that "The purpose of life is to live it, to taste it, to experience it to the utmost, to reach out eagerly and without fear for a newer and richer experience."
While making preparations for your next summer trip to Harrisburg, for a richer experience, find time to visit Pride of the Susquehanna Riverboat!
During the summer, this cool place launches Sight-Seeing cruises every day that are always entertaining.
The Sight-Seeing cruises only take about 45-minute to an hour because they leave at 12:00 noon and returns at the latest 1:30 pm.
Historically, this attraction was built in 1988 as a community service project, unlike the recent developments which have in turn make it a favorite site for adventure seekers.
Adults' tickets for this Sight-Seeing cruise cost about $13 while the kids would have to pay only $8. So affordable, right? Yes, absolutely!
Even with its lowest ticket prices, kids will have access to snacks and adults would also get some wines.
Not only that, but while enjoying yourself on the river, you'd love the good music and the series of narrations by the tour guide.
By the time you've completed the entire Sight-Seeing cruise, you'd have known the major important history of this city, which is so great.
Address: 11 Championship Way, Harrisburg, PA 17101, United States
11. FNB Field
Harrisburg isn't only a city fun for history enthusiasts or outdoor adventure seekers, it's also a city that lovers of sport will be delighted to travel to.
So, are you a sports enthusiast planning a voyage to Harrisburg in Pennsylvania? If you are, once you arrive in this lovely city, be sure to check out FNB Field!
FNB Field is an award-winning baseball stadium formerly known as Metro Bank Park.
It is the home training field of the Harrisburg Double-A Eastern League
What makes this museum one of the most entertaining sporting destinations in Pennsylvania is the fact that sporting activities never seize to take place here.
Be it summer or winter period, you'd never be wrong planning a stop at this destination.
Quit unsurprising that it's consistently ranked as one of the best museums in the state of Pennsylvania.
Of course, doing what makes you happy is the best form of gift to oneself, don't hesitate to give yourself that gift, come to FNB Field in Harrisburg and enjoy what you love doing like never before!
Address: 245 Championship Way, Harrisburg, PA 17101, United States
12. National Fire Museum
If you consider trying out something different from what you're regularly used to in your previous explorations, National Fire Museum is a great option!
This site is a fire museum devoted to firefighter heritage in Harrisburg, United States.
As much as you'd agree that vacations mean a change of idea, an avenue to learn new things, a time of rest, and a renewal of strength, you'd learn more in this historic museum!
Established in 1993, a tour through this museum takes about 90 minutes to navigate through this historic house and it's always an awesome adventure.
Aside from the artifacts and relics, this historic place equally houses some of the most ancient firetrucks you could ever discover in the United States.
Should you plan a visit here, note that the admission fee isn't mandatory and you can come with your pets.
Meanwhile, ensure you're on sight while having a proper means of indentation.
Address: 1820 N 4th St, Harrisburg, PA 17102, United States
13. The Spring Gate Vineyard
Spring Gate Vineyard is obviously a dream come through for lovers of wine!
This brewery house offers beer, wine, hard cider, food, and music in a lovely rural, farm environment.
As you'd expect, this site on the rolling hills of Lancaster County and Blue Mountain offers the most affordable gear and food ever.
From the Tasting Room to the timeless Pennsylvania barn, to the food, everything is quite affordable!
Impressively, the staff appears so knowledgeable and prompt to answer travelers' questions without hesitation.
Just immediately after you enter, they'll receive you well and offer you some snacks before whatever you want would be served!
Take note that, aside from its nice drink specials this Harrisburg attraction also hosts night parties.
So, if you're a party type or would love to dance off during the night in a safe location, you'd never be wrong coming here.
If you don't have too many activities while in this city, we suggest you plan to spend a few minutes at Spring Gate Vineyard. It's overall a great place you'd enjoy!
Address: 5790 Devonshire Rd, Harrisburg, PA 17112, United States
14. Pennsylvania Farm Show Complex and Expo Center
Known to locals as State Farm Show Arena, Pennsylvania Farm Show Complex and Expo Center is a large exhibition center in Pennsylvania.
The Series of fun activities here is quite voluminous. It is an area that offers live concerts and shows, agricultural exhibitions, and football shows.
This complex equally hosts over 200 other exhibits and shows every year.
Besides, this initiative established by the State of Pennsylvania in 1951 also provides interesting horseback riding to tourists and visitors alike.
Even at that, there are varieties of food trucks on sight and the food is always so good and inexpensive.
Notwithstanding all these beautiful attributes, it's important to state that parking here might be so tricky.
But then, to heat this drawback, we suggest you come as soon as you could during the weekdays.
While you'd be coming, do come with about $20 dollars in your wallet because the admission fee cost about $18 or less.
Address: 2300 N Cameron St, Harrisburg, PA 17110, United States
Planning a road trip to other amazing cities in Pennsylvania? Of course, that's great! You can check out our best attractions in Gettysburg, New Hope, Allentown, and Erie!
15. Strites Orchard
Children might never be very good at listening to their elders, but they will never fail to remember memories gotten from a pleasurable attraction!
Opening every day from 8 AM through 7 pm, Strites Orchard is a family-friendly attraction that has a bit of something fun for all ages.
Precisely, this Strites Orchard on 300 acres of land offers great fruits and vegetables with other fun activities.
Part of its fun activities that'd make your kids glad is its children's show to play and the little play region for the kids wouldn't also do less to make your kids stay memorable.
Quite impressive that, despite being in operation since 1843, it's such an attraction that's always providing a renewed visitor experience all days of the year.
Please note that the entrance price appears a little pricey. Meanwhile, if you'd not place a price on what brings happiness for you and your kids, do check them out once you're in Hattiesburg!
Address: 1000 Strites Rd, Harrisburg, PA 17111, United States
16. Harrisburg's Susquehanna Art Museum
While in Hattiesburg, Susquehanna Art Museum will afford you the opportunity to experience the Arts and give quite a lot of insightful thought.
Susquehanna Art Museum showcases a series of beautiful art objects such as visual art objects like paintings, Sculpture, photography, drawings, illustrations, and a series of metalwork.
It is a typical art museum that not only has exhibits from local artists in Pennsylvania but throughout the United States.
Besides, this museum, unlike others, collects material through ethnological expeditions, archaeological excavation, and natural science fieldwork.
If you love seeing creative sculptures, don't think twice before checking out this area while in Harrisburg.
There's no admission fee, they are open every day and there are lots of parking spaces.
You'd definitely come back with a positive review after your trip to this museum in the Historic downtown of Harrisburg!
Address: 1401 N 3rd St, Harrisburg, PA 17102, United States
17. Harrisburg Symphony Orchestra
Great music is synonymous with great living! Therefore, will you be willing to explore a musical hub during your forthcoming travels to Harrisburg, Pennsylvania?
If your response would be in the affirmative, Harrisburg Symphony Orchestra has a team of good musicians that'd make your stay worthwhile.
This fun place presents a dynamic array of classical and contemporary music.
Besides, the team of musicians led by Mr.Tony appears not only talented but quite playful and friendly to visitors.
This majestic hub isn't only limited to providing great musical concerts, there are also exhilarating program visitors could enjoy.
In fact, there are also musical classes for travelers who are passionate about developing their musical skills at inexpensive rates.
Doing something is obviously the best of all adventures! If you'd love to explore something new, inspiring and entertaining, the Harrisburg Symphony Orchestra has that for you!
Address: 800 Corporate Cir, Harrisburg, PA 17110, United States
Final Remark
With many certainties, Harrisburg is filled with lots of interesting sites and it's sure you'd enjoy your vacation in this city like never before.
From its series of museums to tons of parks, you'd never be short of engaging activities in this city.
So, when do you plan to visit this city in Pennsylvania? You're obviously in charge of your plans. Meanwhile, whenever your trip would be, it'd be best to narrow down your itinerary with the above recommendations.
Do have a lovely trip down here!