College Station is one of the exciting cities to visit, and the reason isn't far-fetched.
Located in East-central Texas in the heart of Brazos Valley.
This city heads towards the far eastern edge of the region and is approximately 83 miles northwest of Houston and 87 miles of Austin.
Its population amasses over 120000, and it is home to the main campus of the famous Texas A&M University.
Significantly, the city owes its very existence to the university's geographical location, which sits along the railroad.
Its existence dates back to 1860 when the Houston and Texas Central railroad began construction throughout the region.
Fast forward to the present, this region now houses many fantastic attractions that pull tourists worldwide.
Tourists with diverse interests find this region a haven to explore their passions and hobbies.
As well as learn about various subjects ranging from history, science, and interesting landmarks.
Art enthusiasts, outdoor lovers, and anglers will not feel out of place in this ever-bubbling city.
Moreover, families also have a thousand and one things to indulge in this beautiful region.
A visit to beautiful attractions like George H. W. Bush Presidential Library, Messina Hof Resort and Winery, and Santa's Wonderland will be a wonderful vacation for you.
But that's not all.
To find out cool things to do in College Station, you must read until the end.
So sit tight, with a glass of drink nearby, as this list takes you through the exciting and fun places to visit in College Station, Texas.
Best Things To Do In College Station, Texas.
1. George H. W. Bush Presidential Library
College Station is home to the 41st president's library.
Administered by the National archives and records administration (NARA), the George H.W Bush Presidential Library is one of 13 to achieve that feat.
Of note, this library sits on 90 acres of land on the west campus of Texas A&M University.
Remarkably designed by the architectural firm of Hellmouth, the Presidential Library opened its door to the public shortly after its dedication on November 6, 1977.
And since its establishment, this library has taken up the mandate to preserve and make available for research the personal records and artifacts of president George HW Bush.
Keeping that in mind, the exceptional outdoor grounds are the first wave of serenity to hit you on your visit.
Likewise, the gorgeous landscape, Barbara Rose's garden, and the excellent reflection lake at the back of the building.
The interiors reflect the history and accomplishments of President Bush.
Designed in a distinct way that allows visitors to relive the past glories of the president and learn a lot more.
What more does this library have in store for you?
You can check out the textual archives, which contain over a million pages of personal papers. (And that's if you love history with all your heart).
You can also tour around the exhibits with your friendly tour guide or go take pictures on the beautiful grounds.
Watch actual video examples of his rescue from the sea by the submarine or get a feel of being a president for a minute at the oval office chair.
Whatever you want to do, the most important thing is for you to have a great time.
And, of course, order your tickets online in advance.
Address: 1000 George Bush Dr. W, College Station, TX 77845, United States
2. Messina Hof Resort and Winery Bryan
Messina Hof Resort and Winery Bryan offer you a whole different ball game when it comes to uniqueness.
No jokes, this beautiful attraction features excellent varieties of wines, wine education, and history lessons.
Well, it doesn't just end there; this beautiful resort sits in a serene and secluded place and is endowed with amazing facilities.
The property houses a winery, vineyard, vintage house restaurants, wine bar, and villa bed and breakfast.
Couples can map out this attraction for a romantic getaway- which is not a bad idea!
You and that special someone can make reservations for a sizzling dinner date at the vintage house restaurant.
Likewise, spend a night at the beautiful inn with a full-service innkeeper and staff at your service.
Or better yet, you can go for a wine-tasting tour accompanied by a knowledgeable tour guide.
Indeed, it will be wrong to side-track this attraction for only couples because everyone can come!
Events like the Harvest fest are open to the whole town to join.
This resort also provides full-hospitality services for the likes of weddings, birthdays, and other designer events.
So if you are planning a wedding in College Station, you know who to call.
Address: 4545 Old Reliance Rd, Bryan, TX 77808, United States
3. Santa's Wonderland
Santa Claus is waiting for you in Santa's Wonderland!
Holiday seasons are all for fun, games, and most importantly, family and College Station has its own Santa's paradise.
Santa's Wonderland is a great place to spend time with your loved ones.
With mind-blowing features like a hay ride, tube shoot, ice skate rink, and pet zoo, your kids are really going to have their hands full.
It's also a perfect place to spend time with family amid music, food, and beverage.
There is ample parking space, top-notch customer service, and fire to keep you warm.
Further, there are also cute gift shops to take your kids to and a little pet zoo around the corner.
In this petting zoo, you get to walk around with loose pets.
You can also enjoy live music and great food.
In addition to that, there is a barbeque restaurant where you can get amazing food.
Furthermore, this attraction is picture worthy, so get ready to take pictures as well as have fun.
Carriage rides are also available, but you will have to reschedule them beforehand.
Lastly, for an amazing discount, book your tickets in November and immerse yourself in the Christmas spirit.
Address: 18898 Hwy 6, College Station, TX 77845, United States
4. Museum of the American GI
The Museum of The American GI makes the walk through the world wars interesting and fun.
This hidden gem holds the history of all the armed forces in the United States of America.
Therefore depicting glorious stories of the world wars through military items like tanks, carriages, and uniform displays.
View aircraft used in the war and an original Renault FT 171.
Likewise, you can also check out the astonishing armor collection in its base.
In addition, reenactment battles of the two world wars are played twice a day.
Period campsites are also set up for visiting and there is a military swap meet to get cool stuff at affordable prices.
Ultimately, a complete tour around this unique attraction will take approximately one hour and cost a merger fee of $13 only.
Address 19124 Hwy 6, College Station, TX 77845, United States
5. Children's Museum Of The Brazos Valley
A museum specially made for children is an amazing place to bring your kids once you are in College Station.
The Children's Museum Of The Brazos Valley In Bryan Texas is one hell of a museum that offers children oriented, hands-on, interactive atmosphere that makes learning fun.
In line with its mandate, this museum upholds a commitment to creating a space for Children to engage in the creation, and innovation and get their hands a little dirty as they play through new educational opportunities.
This museum features a space station, a giant illumination station, a reading center, and a pet hospital.
Furthermore, there is a coloring and dressing up area where your kids can play dress up and stir up their imagination.
This attraction also hosts fun events like workshops and summer camps for kids.
And all these will only cost you $5.
So waste no second and let your children have the time of their lives at this fun-filled museum in College Station.
Address: 4114 Lake Atlas Dr. Suite 110, Bryan, TX 77807, United States
6. Bonfire Memorial
The story behind Bonfire Memorial is both captivating and tragic.
This attraction was first a scrap heap with logs and it symbolized every desire of the Aggies to beat the University of Texas.
Until the tragic incident that occurred in 1999 when the Bonfire collapsed, claiming the lives of 11 students.
Notably, every design aspect is important in remembrance of the Bonfire tragedy.
It features a statue, accessible terrains, and public restrooms.
The unique statue has the stories of each student lost during the tragedy inscribed.
Further, there is a slopy hill of grass for kids to play on when you visit
Likewise, places around where you can get delicious food and drinks.
To fully explore this beautiful and historic attraction, you will need approximately 20-30 minutes in the confines of this site.
Address: Texas A&M University, History Walk / Spirit Ring, College Station, TX 77843, United States
7. Lick Creek Park
Have a blast with nature at Lick Creek Park.
This 516-acre park has amazing features that will keep you coming back.
Some of these features are 5miles of woodland trails, a pavilion, free parking, and restrooms.
These trails are fun to hike, walk or jog on, especially in the wee hours of the day or in the evening.
To make navigation easy, you can check into the office where you will find maps that will not only help you find your way around, but it will help you identify local trees.
Apart from hikes, you can birdwatch down one of the small ponds around with your binoculars.
Otherwise, you can opt-in for a picnic beside the pond or under the shade of the pavilion.
This attraction is also a wildlife and nature center, so don't be surprised to meet some animals on the way.
The best part is that this attraction is free for all to visit, so if you are looking for free and exciting places to visit in College Station, here you have it!
Address: 13600 Rock Prairie Rd, College Station, TX 77845, United States
8. J Wayne Stark Galleries
Owned by Texas A&M, the J. Wayne Stark Galleries is run by the art galleries department.
Since it opened its doors on April 21, 2012, this gallery features an exhibition in four galleries, catering facilities, and an education room.
Its galleries house 10,000 objects, which date back to the 19th and 20th centuries.
Most of these pieces are Texas-themed and are created by Texas artists.
However, its 23 outdoor sculptures include works of Pompeo Coppini, Lawrence Ludtke, Veryl Goodnight, and Hans Van de Boverkanya.
So then, whether or not you have an artistic bone in your body, this attraction will soothe your aesthetic sense in an unimaginable way.
Address: Room 1110, Memorial Student Center, 275 Joe Routt Blvd, College Station, TX 77843, United States
Texas has other fantastic cities you can tour around. Cities like Abilene, Amarillo, New Braunfels, Killeen, and Tyler are packed with adventures all year round.
9. Peach Creek Vineyard
Who is up for wine tasting in College Station?
If you are, then head over to Peach Creek Vineyard.
This attraction is tucked in Texas Countryside and is renowned for offering wines made purely from Texas fruits.
It features an event and entertainment area, a wine-tasting room, beautiful scenery, and delicious wine.
These delicious wines are accompanied by the history of the winery and a little bit about the Vietnam war because the owner is a veteran of the army.
This attraction offers you a variety of tasty wines in relaxing scenery.
How awesome is that?
Journey over to College Station to experience this and more.
Address: 9771, 2029 Peach Creek Rd, College Station, TX 77845, United States
10. Aggie Park
Aggie Park sits adjacent to Kyle's field.
Remarkably, it has two outdoor amphitheaters, a lake, and an ice creamery.
This wonderful park opens you up to so many activities.
You can fish, have a picnic or relax under the shade.
Moreover, this large span of land offers ample space for you to jog, stretch your muscles or even ride a bike.
Your kids will have the time of their lives running around or crawling on some fantastic rocks.
There are many tables and chairs to sit on and cool off, coupled with portable porty areas scattered around.
Therefore, let nothing stop you from visiting this fantastic park when you get to College Station, Texas.
Address: College Station, TX 77840, United States
11. Perrine Winery
This boutique-like award-winning locally owned winery is run by a charming couple.
The Perrine Winery features tasty wines both dry and sweet in cozy environs.
Likewise, a private tour around where you can chat about its delicious wines and lessons about its manufacturing processes.
These wines are made from popular grapes and are reasonably priced.
Chill out in this relaxed place with your loved one and who knows?
You can order a bottle or two to go to this beautiful attraction hidden in College Station.
Address: 11405 N Dowling Rd, College Station, TX 77845, United States
12. Lake Walk
Lake Walk is a calm little lake overlooking a golf course.
Nestled in the middle of Bryan college station's emerging hub of technology and innovation, this attraction is a great place to relax and stay with nature.
There is also room for more leisure activities. For one, you can practice yoga, have a picnic, and go for a job.
A nice coffee shop sits by the corner with a hotel bar as well as a watchtower with stairs.
Its picturesque view is breathtaking from this watchtower, so bring your camera along.
There is also a golf course for an exciting game of golf and a community farmers' market that opens once a week.
At night, the view of the lake is mesmerizing for all who see it.
So then, look no further and come over here for maximum fun and relaxation.
Address: 4107 Lake Atlas Dr, Bryan, TX 77807, United States
13. The Garden At Texas A&M University
A unique garden like no other, the Garden At Texas A&M University sits on the west campus.
Well, this garden comes with mouth-watering benefits like free parking, beautiful flowers, and free entry.
It also features teaching gardens, vineyards, flowerbeds, a creek way, and a farmer's market.
Interestingly, there is always something new to see.
Come check out the irrigation pump, windmill, and rain collection system.
Even at night, the whole garden is illuminated and this attraction also has the perfect sunset view that you can ever ask for.
So bring your cameras along and make beautiful memories in this botanical paradise right in College Station.
Address: 578 John Kimbrough Blvd, College Station, TX 77845, United States
14. Academic Plaza
History and beauty in one place are always something to look out for in College Station.
Academic Plaza sums it all up when it comes to gorgeous landscapes, detailed and thoughtful decor, and historical information.
Aggieland's history is beautifully told to inspire not only students but visitors alike.
Inspirations are ignited through plaques strategically placed on the military walk.
These plaques offer vital information about the facts and history of the region.
Besides that, there is a century tree believed to rekindle the romance of those who walk by it.
The tree isn't only good for shade but also perfect when it comes to setting hammocks.
Where you can read, chill or just take a sound nap.
For these and more, journey over to this site in College Station.
Address: 766 Military Walk, College Station, TX 77840, United States
15. University Dog Park
Located between Bryan and College Station, the University Dog Park, as the name implies, is a fun park for dogs.
This incredibly spacious park houses a faint pond, dog agility obstacles, benches, trees, toys, tennis balls, sticks, and many more.
Specifically, for your furry friends, this park gives you and your dog a chance to escape.
Your dogs can wash off in the pond, burn some heat running around, and bond with other dogs there.
This fantastic park also has a playground for kids to also play, lots of shade, chairs, and tables for you to have a picnic.
You will also get to mingle with other dog owners at the park and probably make a couple of friends.
Best of all, this park gives your dog the opportunity to play in reckless abandon, so bring your dogs here once you are in College Station.
Address: Parking lot, 403 Park Rd, College Station, TX 77840, United States
You can also visit other exciting cities in Texas such as Temple, Denton, Odessa, Wichita Falls, Lubbock, and Corpus Christi!
16 St. Mary Catholic Center
If you are a Christian, a place to commune with God in College Station should be one to look out for in the area.
Amazingly, St. Mary Catholic Center opens its doors to visitors all over.
The Catholic church boasts a beautiful facility, a gorgeous landscape, and a welcoming community of believers.
Countless opportunities are also provided for believers to partake in spiritual growth.
Activities like retreats, mission trips, volunteer opportunities, small groups, spiritual direction, and counseling are some of the various activities put in place to build believers.
Lastly, the Easter Vigil is highly recommended if you are visiting College Station during the period.
Address: 603 Church Ave, College Station, TX 77840, United States
17. Rio Brazas Distillery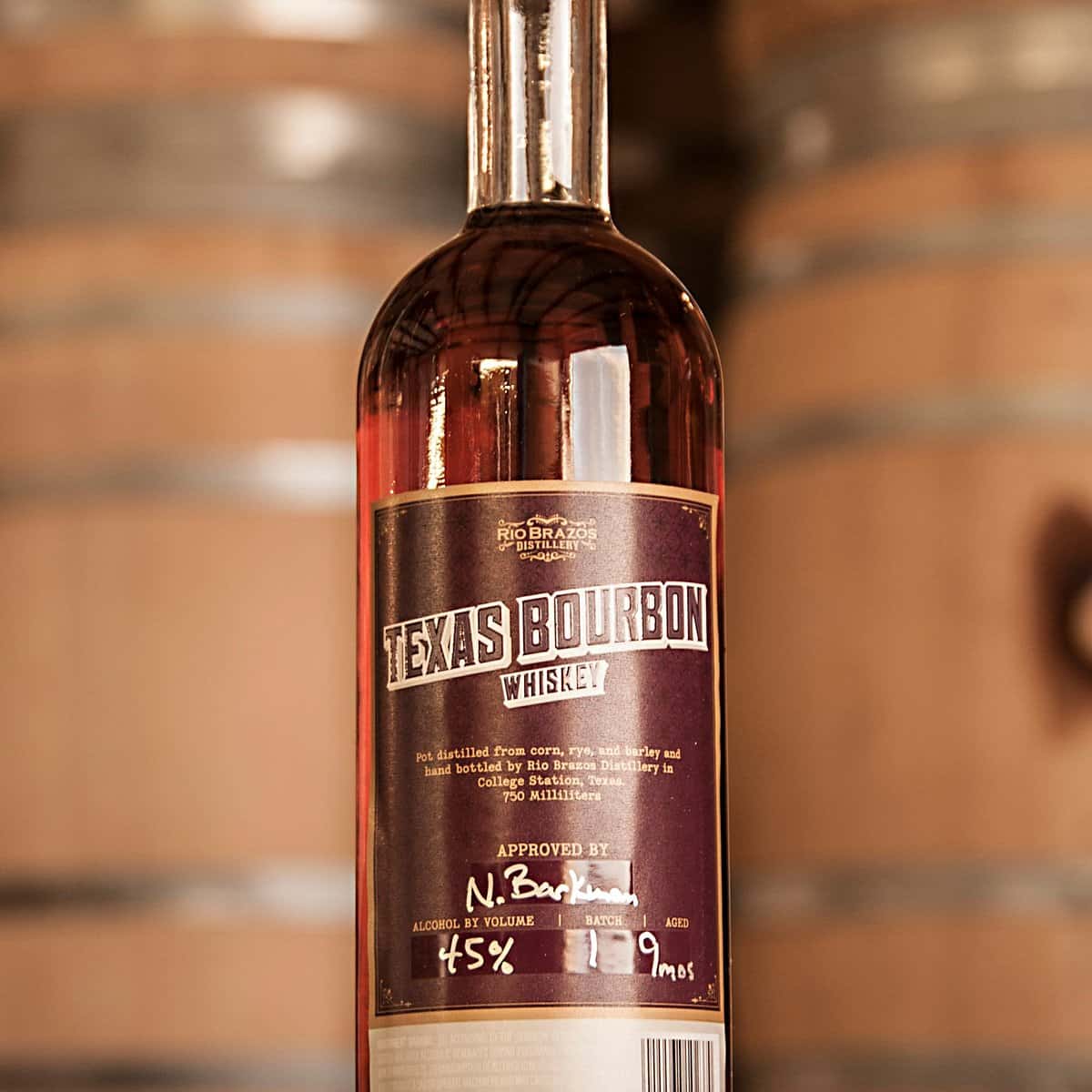 Rio Brazas Distillery offers one of the best whiskey in College Station.
Run and owned by a family, this distillery features tours accompanied by a tour guide.
A tour around this distillery is very eye-opening and informative.
It takes you through the story behind the whiskeys and processes of manufacturing and it just costs a merger fee of $10.
After the tour, you can get busy sampling the whiskey in the company of live music.
So come over to this attraction and top-notch spirits and rum once you are in the city of College Station.
Address: 11405 N Dowling Rd, College Station, TX 77845, United States
18. Ronin Restaurant
Renowned for its delicious delicacies, Ronin is one place to stop by if you want to have a sumptuous meal.
Ronin has made a name for itself by growing its own food in its family.
Mind you, all their delicacies depict creativity and are delicious.
Their wine lists are also extensive and go with every meal served.
And if you are not a fan of alcohol, there is a non-alcoholic drink menu for you to choose from.
Wine, dine, and enjoy the relaxing atmosphere that this unique restaurant offers only in College Station.
Address: 800 N Main St, Bryan, TX 77803, United States
19. Royalty Pecan Farms
If you are an outdoor person and you love Pecan, Royalty Pecan Farms is the right place for you.
This attraction features a pecan orchid, a gift shop, and a serene atmosphere.
The orchid farm is open for tours which can be done on a horseback.
After the tour, you can try out their pecan-flavored coffee, pie, and other treats.
There is also a little gift shop you can visit to get fantastic items.
Ultimately, this attraction is also an excellent venue to tie the knot in the midst of family, and friends and a gorgeous atmosphere.
Address:
10600 TX-21, Caldwell, TX 77836, United States
20. Adamson Lagoon
Built in 1976, Adamson Lagon is an Olympic-sized swimming pool that is open to all in College Station.
This pool has incredible features such as a tadpole slide, a large serpentine slide, a pas walk, and a water basketball.
This attraction is family-oriented and only costs $6 for admission.
So if you want to cool off and take a swim, check out this place.
21. Veterans Park And Athletic Complex
Veteran Park And Athletic Complex, prides itself on being an abyss for recreation.
It features a large space for soccer, and baseball fields, and a monument of local veterans.
The playgrounds and amenities are excellent for soccer, baseball, lacrosse, and more.
There is also a large jungle gym tucked under the pavilion where visitors can stretch and sweat a little.
Children also have their own space in the musical garden where they can run around and burn some heat.
Nevertheless, this site is one you should visit once you are in College Station.
Address: 3101 Harvey Rd, College Station, TX 77845, United States
Finally, It's Time To Journey To College Station
Indeed, this city not only holds historical memories, but it is also a great place to indulge in your many hobbies.
Chill out in incredible attractions like farms, galleries, outdoor resorts, and many more.
Besides, there is really no limit to what you can do in this beautiful city.
But while you are at it, make beautiful memories and spread the word.
Happy Holidays!